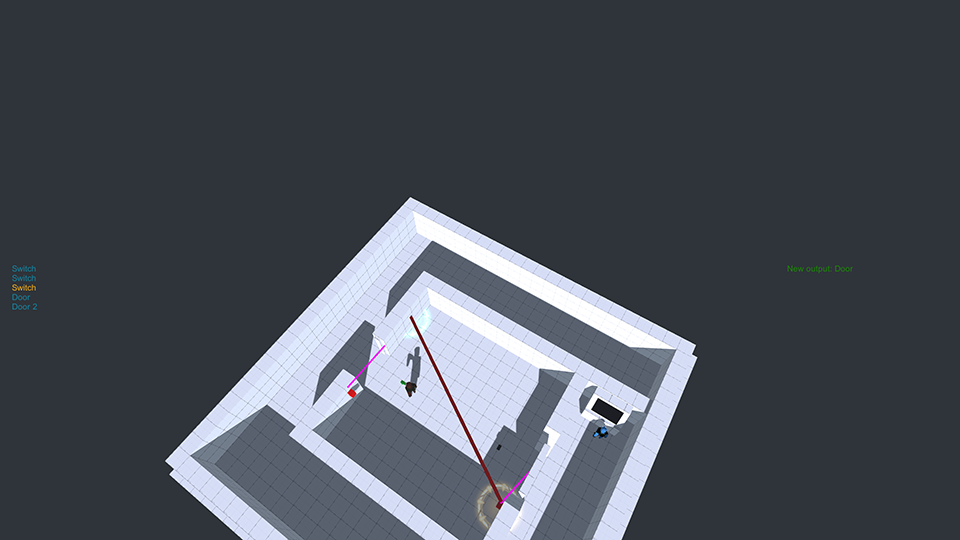 I quit my job yesterday. I said goodbye to my comfortable paid job at Innovation 1st to try out and become an indie game developer. Maybe I am foolish, or maybe it will be one of the best decisions I will ever make in my life. Only time will tell.
I am currently working on Retool, which I hope to have a playable build completed before the IndieCade deadline. I have attached my latest screenshot to this post where you can see the player altering the electronic system.
To survive for the next couple of months (or years) I will need some money coming. Therefore, I will continue to develop websites as a freelancer. Wish me luck as the next couple of months will be make or break.