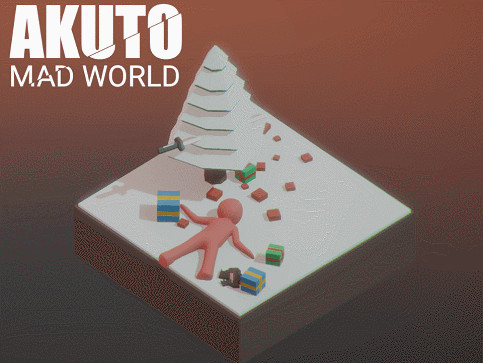 Welcome to December's monthly update for Akuto: Mad World. I can't believe I have been working on this game for one year now. I thought the game would have been completed and released by now. But that was before I started creating online mode, and I can proudly say that the first version of online mode is released now. There are still lots of things to add, create, and fix for online mode, but it is a good start so far.
You can read on to see what major updates were released in December, with a full list of updates following that. At the bottom of this post, you will find what I am planning for next month. And remember, if you like the game, recommend it to your friends or leave us a review.
Akuto: Mad World is now available from Steam, Humble Store, and itch.io. Join us on our Discord server to talk more about Akuto: Mad World and our other games.