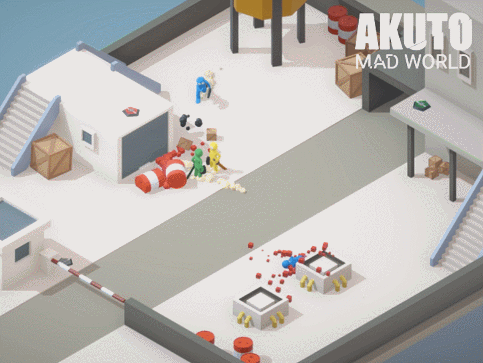 Akuto: Mad World online mode is still in development and there could be unforeseen issues that prevent you from connecting to other players. I have created this short guide on how to make sure that a connection is made around 99%.
Port Forwarding
If you are unable to connect to other players or other players are unable to connect to you, the likely cause could that your router is not accepting internet traffic from them. To resolve this, you will need to configure your router to 'Port Forward' the port 17788 to your computer internal IP address.
Instructions for Port Forwarding
To configure port forwarding, you need to access your router's interface through a web browser. The information you need is found in the game, on the 'Network Information' menu.

Follow the guide for your model of router at www.portforward.com
Be sure to forward port 17788 to your computer's IP address, for both TCP and UDP traffic.
If you are having any further issues, either leave a comment here, on the Steam forums, or email us at support@hut90.com